The pre-monsoon heavy rainfall this year caused havoc in the villages in and around Nagaon district leading to the loss of food, crops, health, and property. A large number of people had to leave their homes and seek shelter in makeshift camps and on the roadside. Devotees of Yogoda Satsanga Dhyana Mandali — Guwahati extended their valuable support by supplying ration and essential items to affected families in the various wards across Kampur and Raha circles in Nagaon District.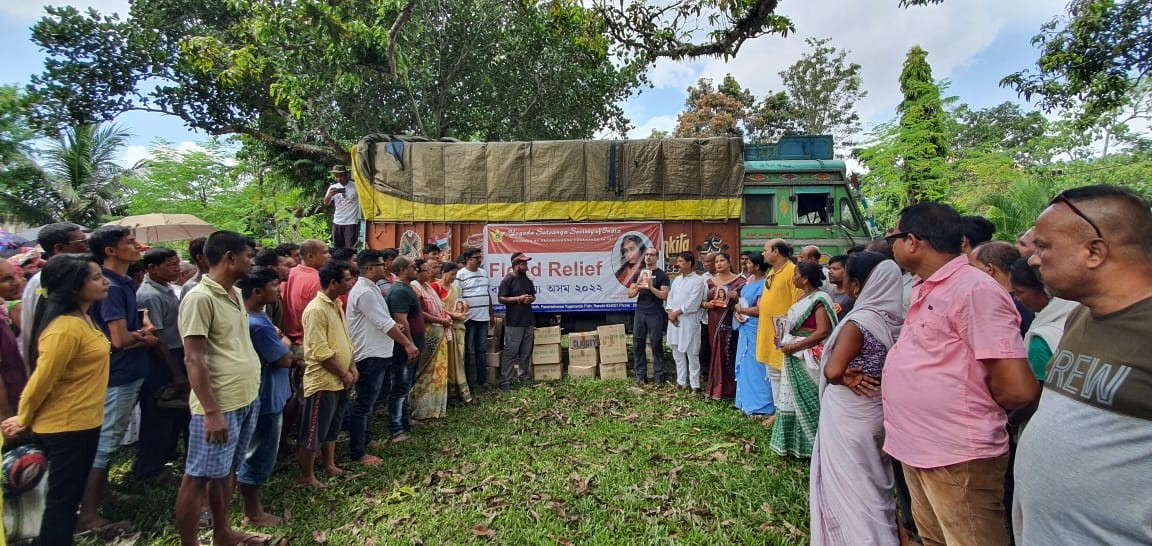 Relief material distribution
Devotees from YSDM, Guwahati consulted local authorities and surveyed the flood-affected areas to prepare a priority list of essentials to help the affected 3200 households. The relief material included mosquito nets, tarpaulin, bleaching powder, mustard oil, cheera (flattened rice), poha (flattened rice), sugar, salt, biscuits, black chana (gram), whole moong pulses, and soap bars.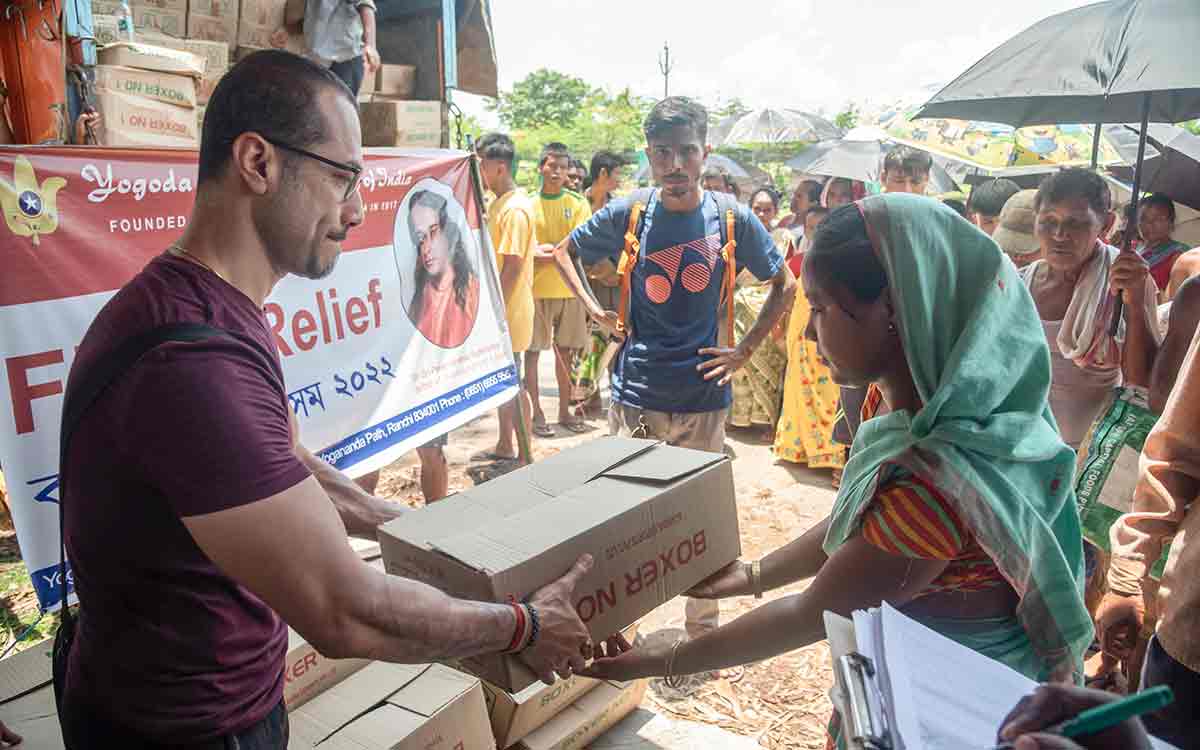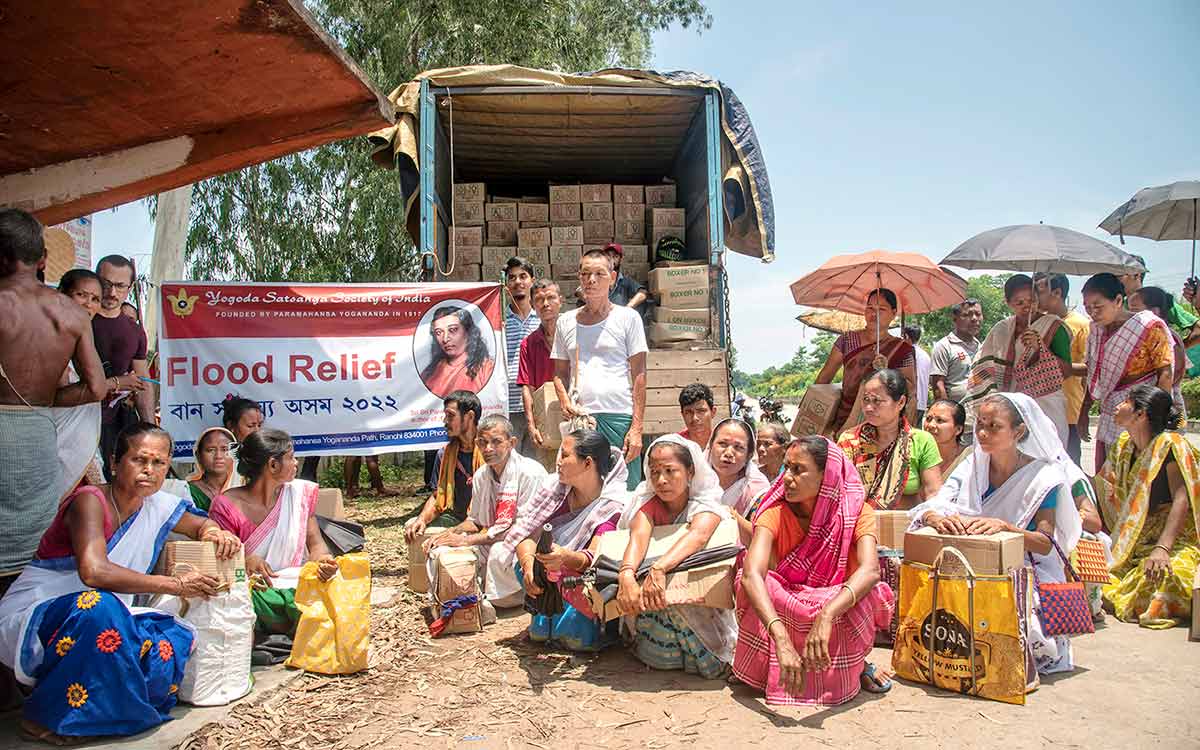 Recipients of relief material distribution
One of the volunteers said:
"We are grateful to YSS, the administration of Kampur circle, the tireless volunteers of Raha, friends, and well-wishers for their selfless and generous help for the smooth completion of this noble work."
If you would like to contribute to YSS and support such charitable activities, please visit the link below: