About Dakshineswar Ashram
Yogoda Satsanga Society of India (YSS) was founded by Sri Sri Paramahansa Yogananda in 1917. Yogoda Satsanga Math at Dakshineswar serves as the registered headquarters of YSS. The history of the YSS ashram at Dakshineswar dates back to 1939, when the Math was established. The property at Dakshineswar with its stately building and serene surroundings was much cherished by Paramahansaji. In 1951, while addressing a large group of audience during the Self-Realization Fellowship Convocation, in America, he envisioned that Dakshineswar ashram will be visited by the devotees from India and all over ...
News and Announcements View All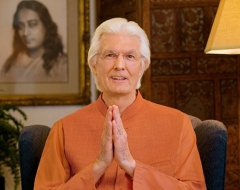 VIDEO: "Overcoming 'Soul Fog' Through Kriya Yoga" by Swami Chidananda Giri
In this video excerpt from his closing programme at the 2021 SRF Online World Convocation, YSS/SRF President Swami Chidananda Giri discusses what he terms "soul fog" — a state in which clarity...
Read More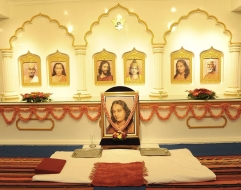 YSS Sannyasi-Led Meditation in Regional Languages (Thursdays)
We invite you to join us for an online meditation conducted every Thursday in an Indian language. The online meditation starts with an opening prayer, reading and chanting, followed by periods of...
Read More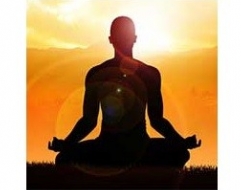 Guided Meditations
Take a pause from your busy routine and give yourself the gift of silence. Immerse yourself in an oasis of peace, love, and light....
Read More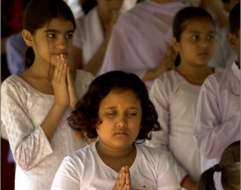 Request a Prayer
If you would like us to pray for yourself or someone else, you are welcome to fill out the form by clicking on "Read More"....
Read More
SUBSCRIBE FOR UPDATES AND NEWS
You can now subscribe to receive the latest updates, happenings and events from Dakshineswar Dhyana Kendra