The recent floods in West Bengal have affected over 20 lakh people in eight districts including Howrah, Hooghly, Paschim Medinipur, Paschim Bardhaman, and Birbhum. The floods damaged innumerable houses and rendered over 2 lakh people homeless. The central and the state governments deployed a team of Disaster Response Force in the area to help the people.
To provide relief to the affected people and to supplement the government's efforts, Yogoda Satsanga Society of India (YSS) has joined hands with several non-profit organizations. With the help of local YSS kendras and mandalis, YSS has started a series of relief activities at various flood-hit locations including Palpara, Bherir Bazar, Sitibinda, Ismalichak, and Tapinda. Below is a summary of activities done at these places.
Palpara: With the help of Lion's Club of Contai, Agami, and local government agencies YSS sponsored the distribution of 4500 food packets to the poor. Hon'ble Minister of State (Fisheries Department), Sri Akhil Giri graced the occasion and also helped during the distribution process.
Bherir Bazar: 2500 food packets were distributed with the help of a local government agency and Shiv Shakti Club, a voluntary organization.
Sitibinda: Around 200 families, who were rendered homeless, were provided tarpaulins.
Ismalichak: YSS school campus was used as a temporary shelter for the affected families. Cooked food was provided to around 150 people daily for more than a week.
Tapinda: With the help of local YSS dhyana mandali volunteers and the village panchayat members, YSS distributed tarpaulins, dry-food packets, and sanitary items to around 3000 families. Cooked food was also served to the affected residents.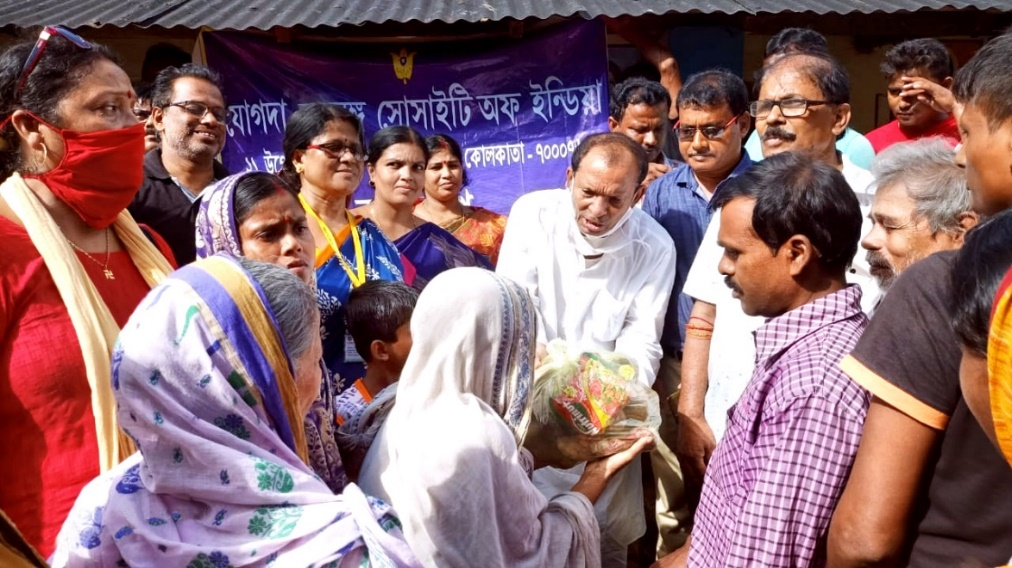 Hon'ble Minister of State, Sri Akhil Giri distributes food packets to the flood-hit residents of Palpara.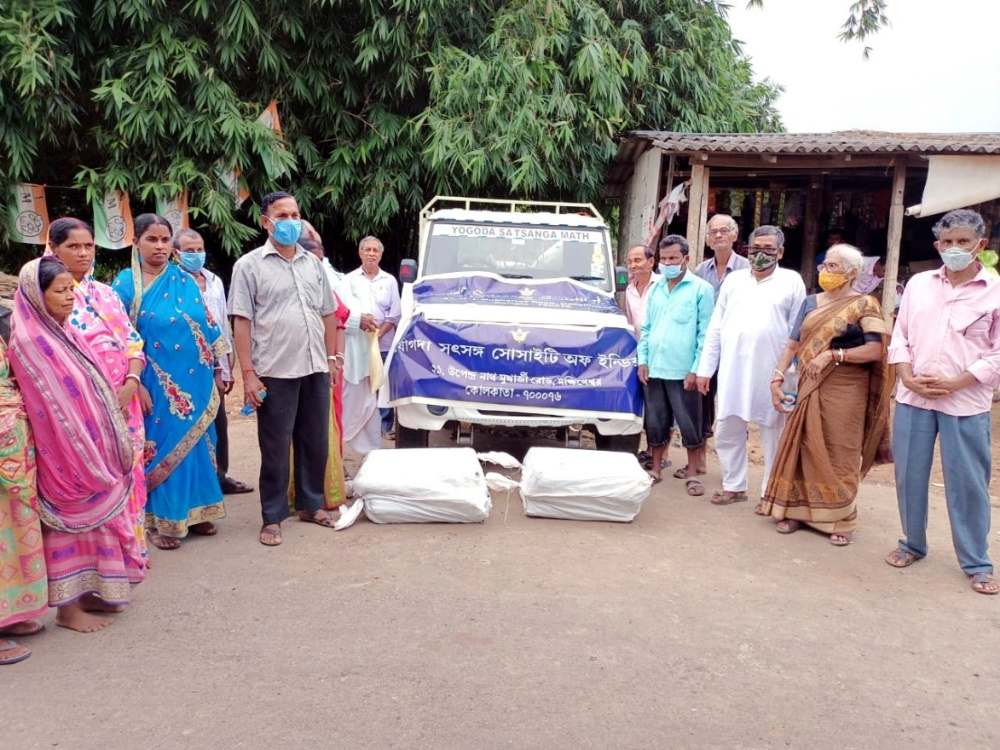 YSS sponsors the distribution of tarpaulins to 200 families at Sitibinda.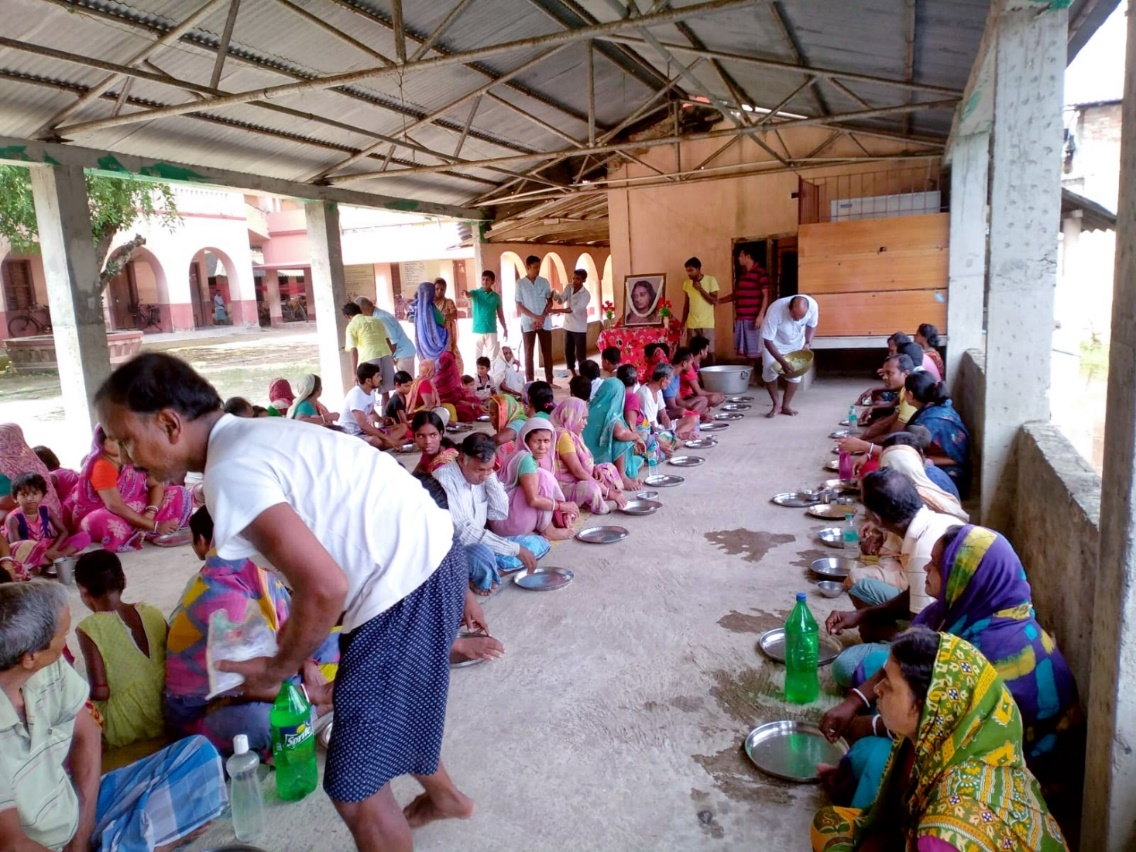 YSS serves food to flood-affected people in Ismalichak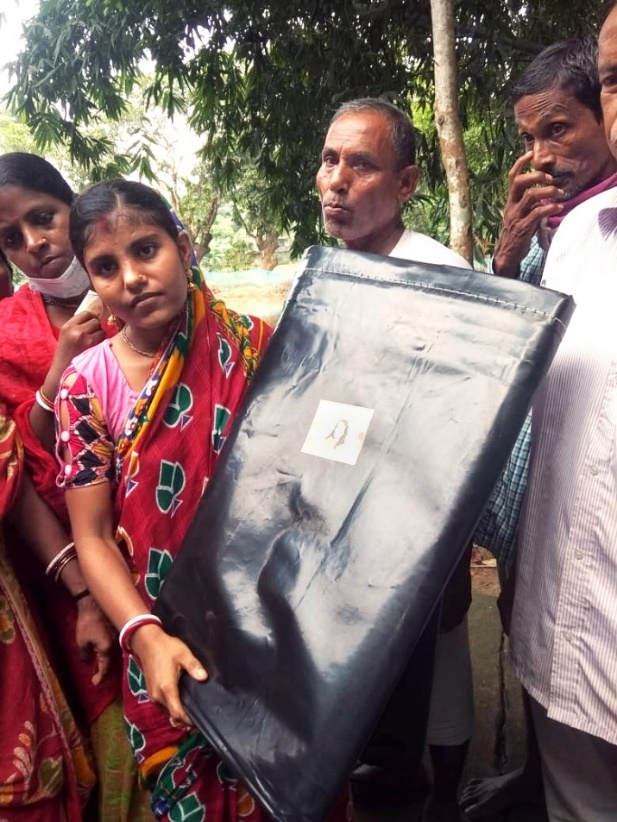 Sitibinda resident receives tarpoline from YSS volunteers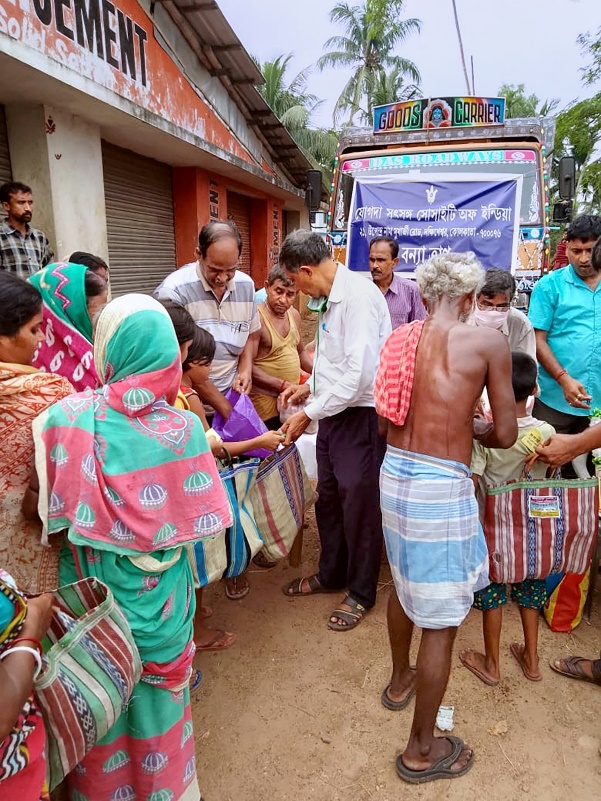 Flood-hit residents receive food packets at Bherir Bazar