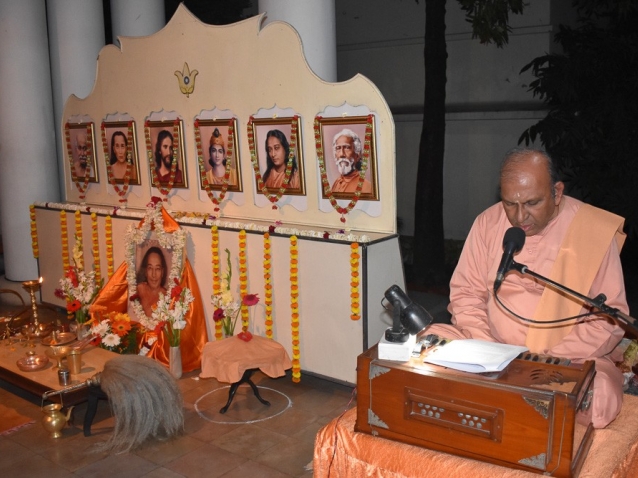 The Mahasamadhi Divas of our beloved Gurudeva Sri Sri Paramahansa Yoganandaji was commemorated on March 7, 2019 at YSS Dakshineswar Ashram.
A special meditation was conducted by Swami Amarananda in the evening which included chanting, meditation, reading and pushpanjali followed by prasad distribution. The programme was attended by 110 devotees.
To view images, click here.