"In being of spiritual, mental, and material service to others, you will find your own needs fulfilled. As you forget self in service to others, you will find that, without seeking it, your own cup of happiness will be full."

- Sri Sri Paramahansa Yogananda
As part of the outreach activities of Yogoda Satsanga Society of India (YSS), its Dakshineswar Ashram has been engaged in various charitable programmes to benefit the underprivileged through aid and assistance. These activities are supported by the dedicated team of volunteers of YSS centres in and around Kolkata.
Such charity includes organising free medical camps at various places, distribution of free books and scholarships to needy students, installation of water coolers, and other activities in the vicinity of the ashram as well as other locations in West Bengal over the last several decades.
Here are some recent charitable activities carried out by YSS Dakshineswar Ashram: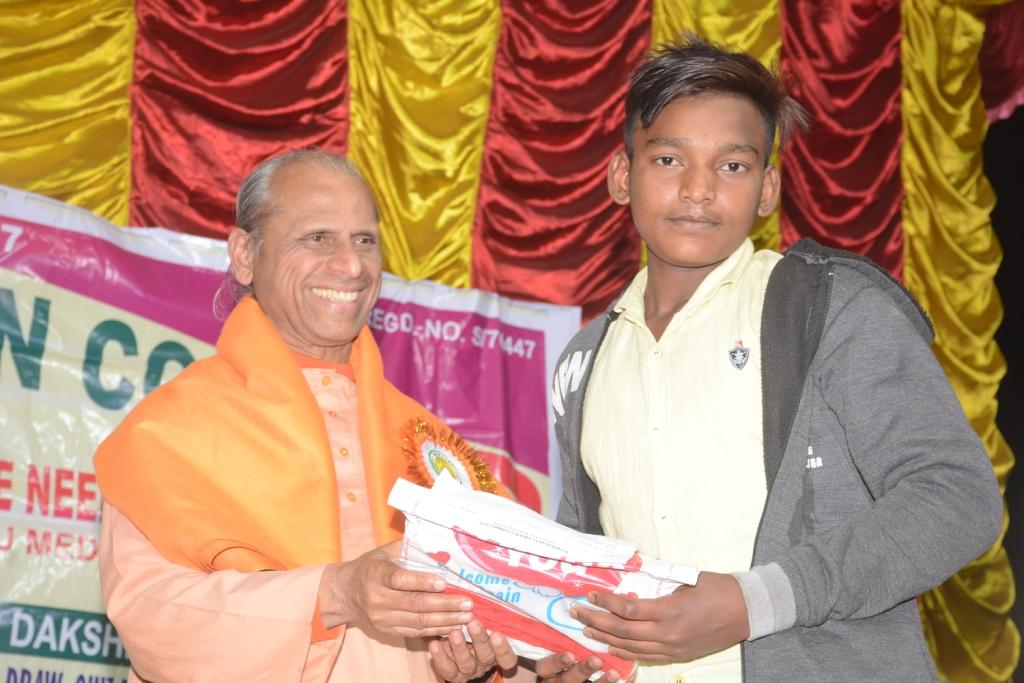 Free Book Distribution at Kamarhati Aman Committee, Kolkata (January 23, 2019)
Every year, YSS Dakshineswar Ashram arranges to provide free books to needy children of the neighbourhood through Kamarhati Aman Committee. This year, too, the annual programme for free distribution of books was carried out on January, 23, 2019.
Swami Suddhanandaji and Brahmachari Swarupanandaji along with some senior devotees represented YSS at the function attended by 132 children (63 boys and 69 girls) who were benefitted through this YSS charitable outreach activity.