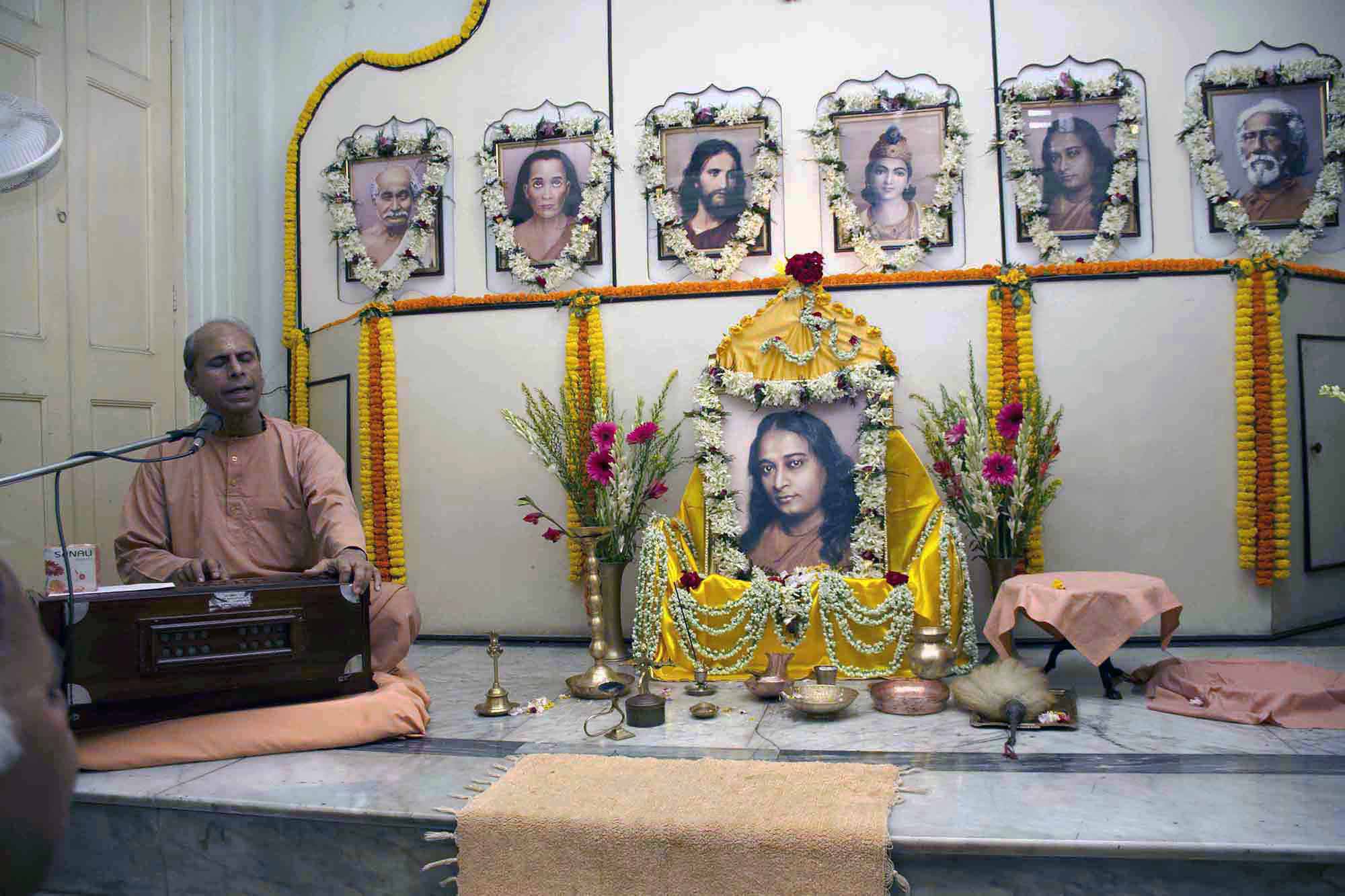 On the eve of sacred Guru Purnima falling on July 9, 2017, special meditation sessions were held in different Yogoda Satsanga Dhyana Kendras on 1st July, 2017 (Garpar, Serampore)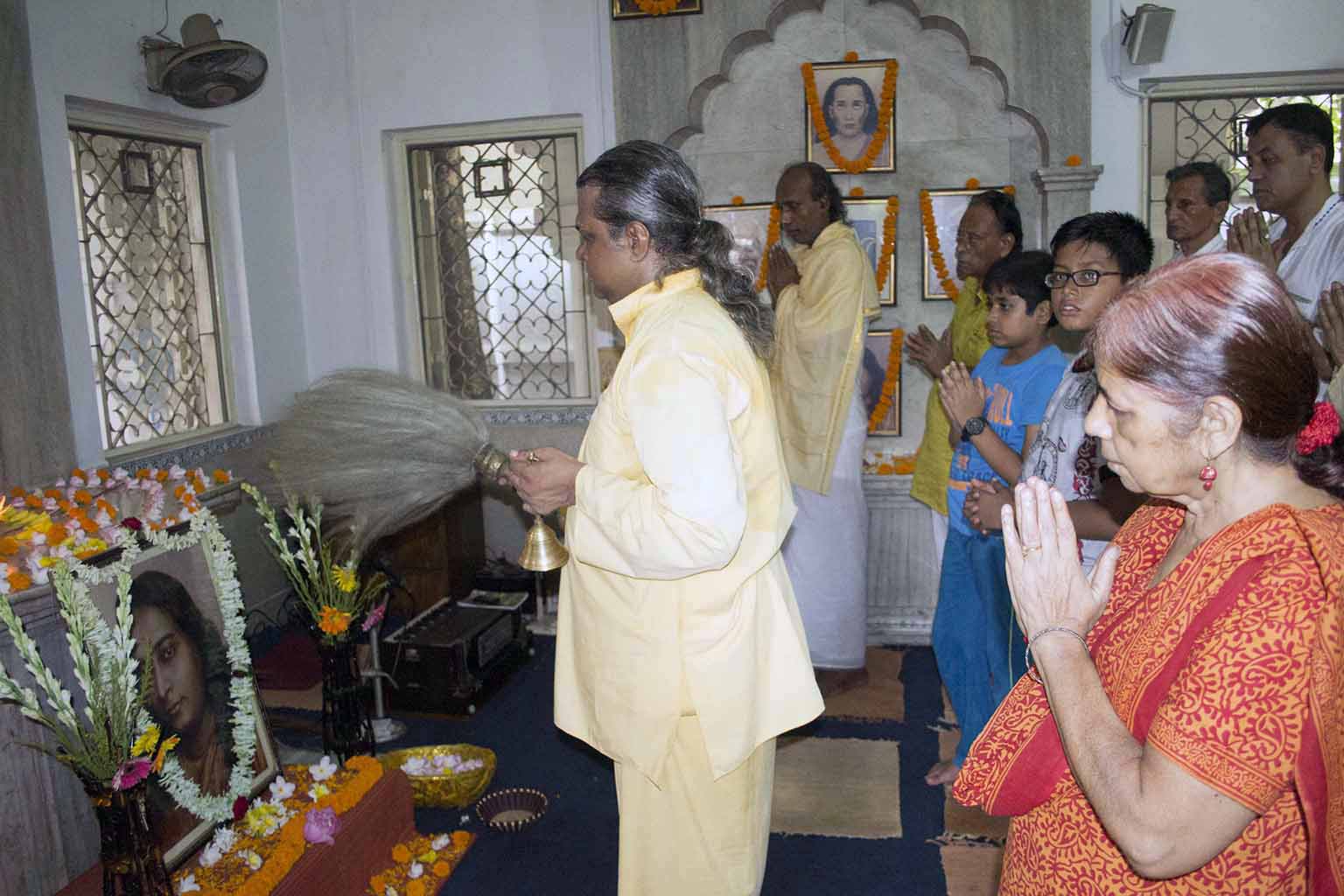 and 2nd July, 2017 (Telary, Dihika, Payradanga, Nimpura). These meditations were conducted by sannyasis from Yogoda Satsanga Math, Dakshineswar. These special meditation sessions included Energization Exercises, Arati, Meditation, Devotional Reading and Pushpanjali followed by distribution of prasad. The programs at all these places were well attended by devotees.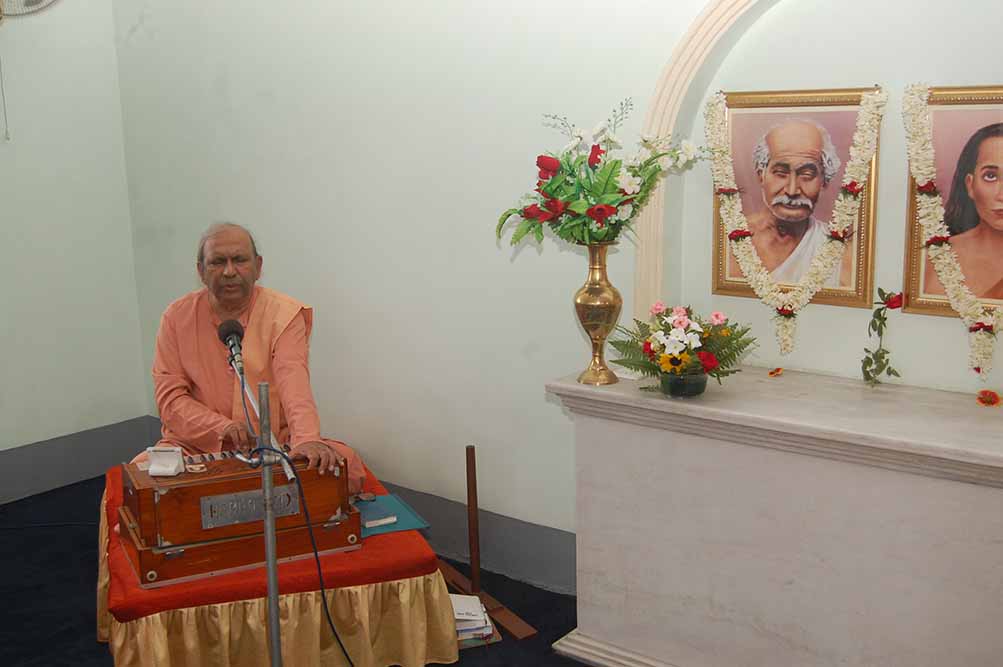 At some places like Yogoda Satsanga Dhyana Kendra, Telary and Paramahansa Yogananda Dhyana Kendra, Payradanga the local devotees and students of Children Sunday Satsanga group also presented small cultural programmes comprising of devotional singing and recitations dedicated to Guru.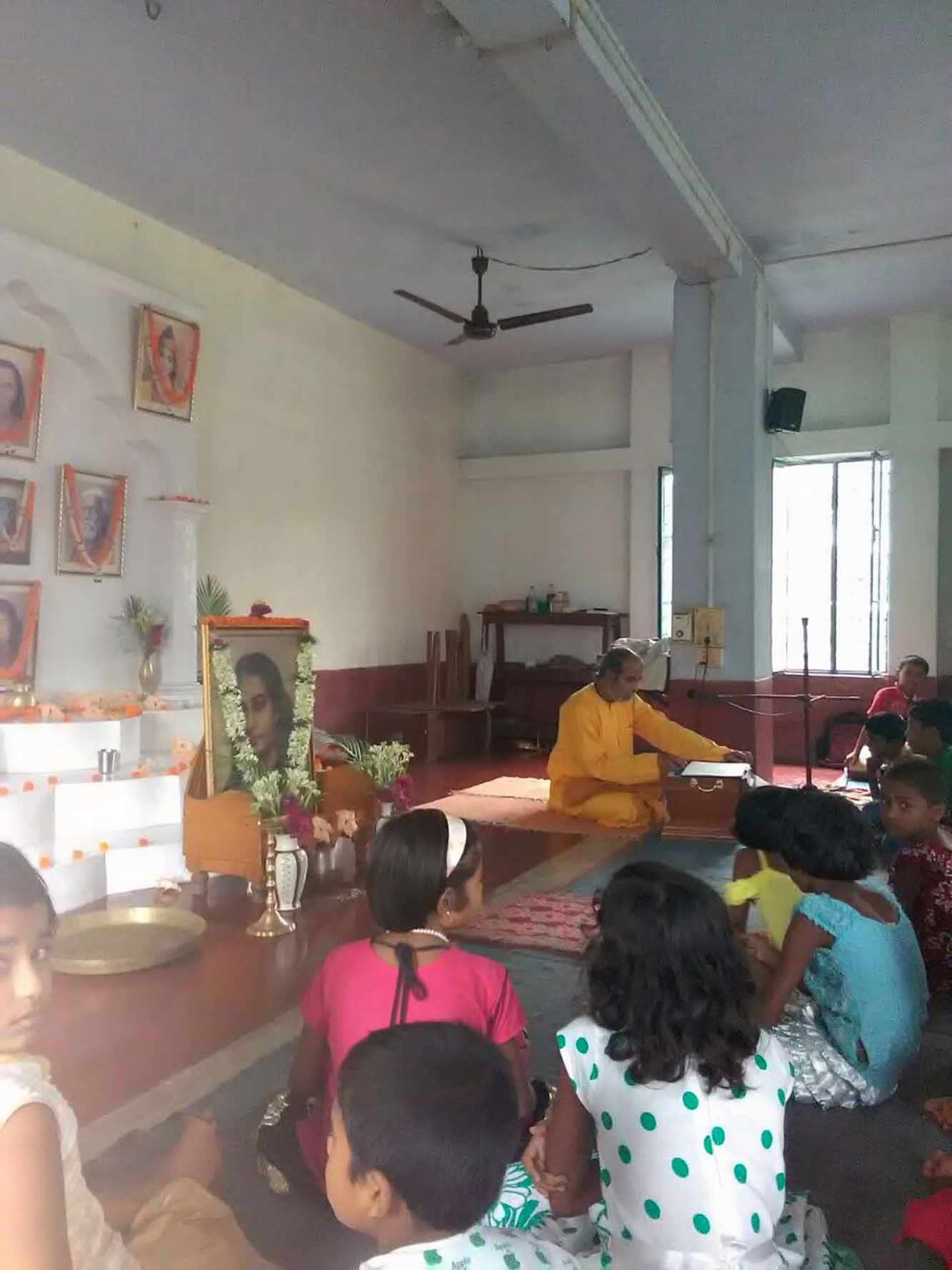 At Nimpura, in connection with the celebration of Gurupurnima two numbers of deep bore-wells donated by YSS to help the poor people of the locality were inaugurated at two nearby villages.
Dhyaner Saptah (Meditation Week) at Yogoda Satsanga Math, Dakshineswar – 3rd July to 7th July, 2017, 5:30 p.m. to 8:00pm
During the week preceding the Gurupurnima, from 3rd July to 7th July, daily long meditations were held at Yogoda Satsanga Math, Dakshineswar in evening from 5:30 p.m. to 8:00pm.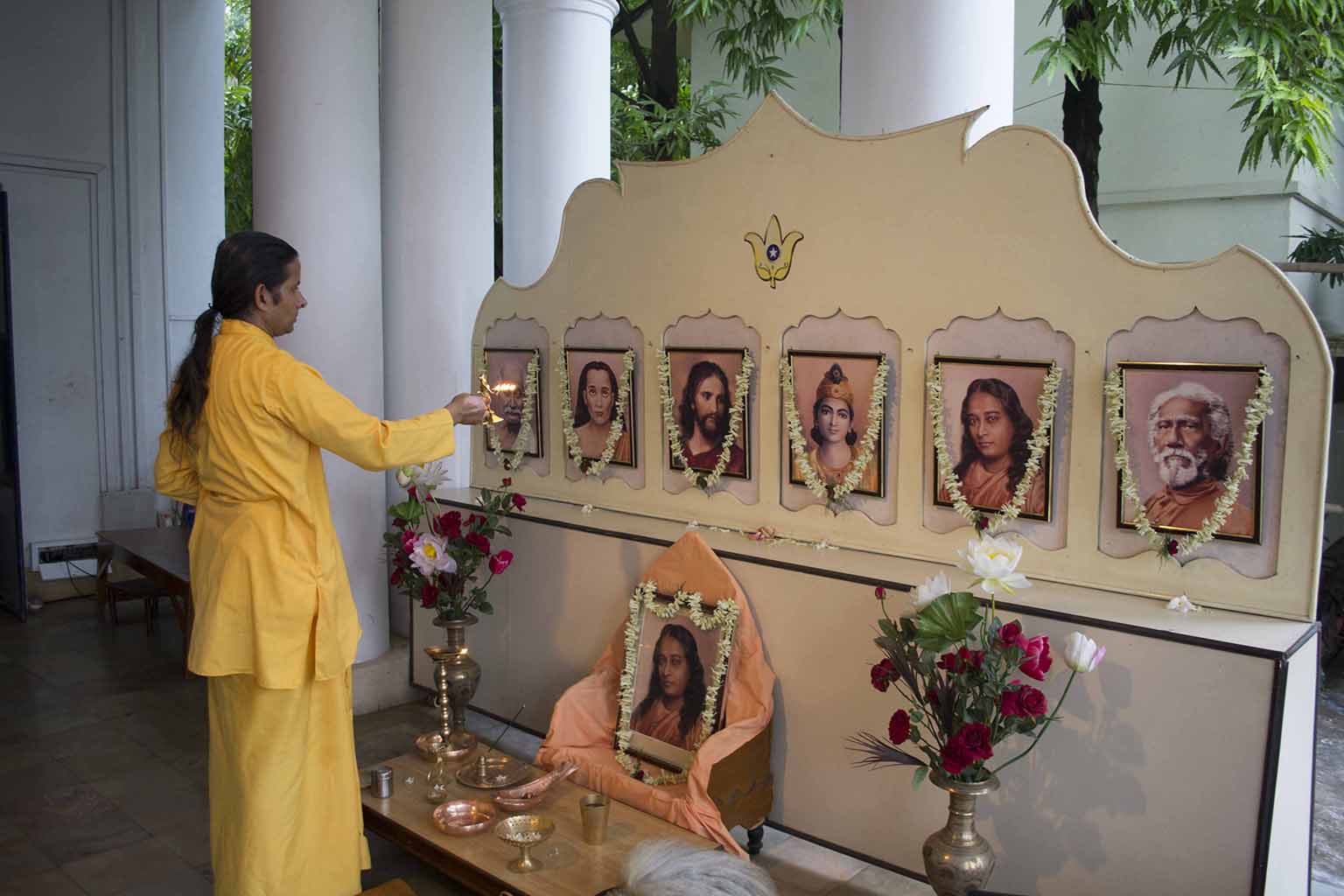 Every day devotees arrived in large numbers for these special meditation sessions. These meditation sessions usually started with Energization Exercises followed by Arati, Meditation, Devotional Reading, Kirtan, Healing Prayers, and Pushpanjali. At the end prasad packets were distributed to the participating devotees. On an average about sixty to seventy devotees daily attended these meditations.
Yogoda Satsanga Math, Dakshineswar – 9th July, 2017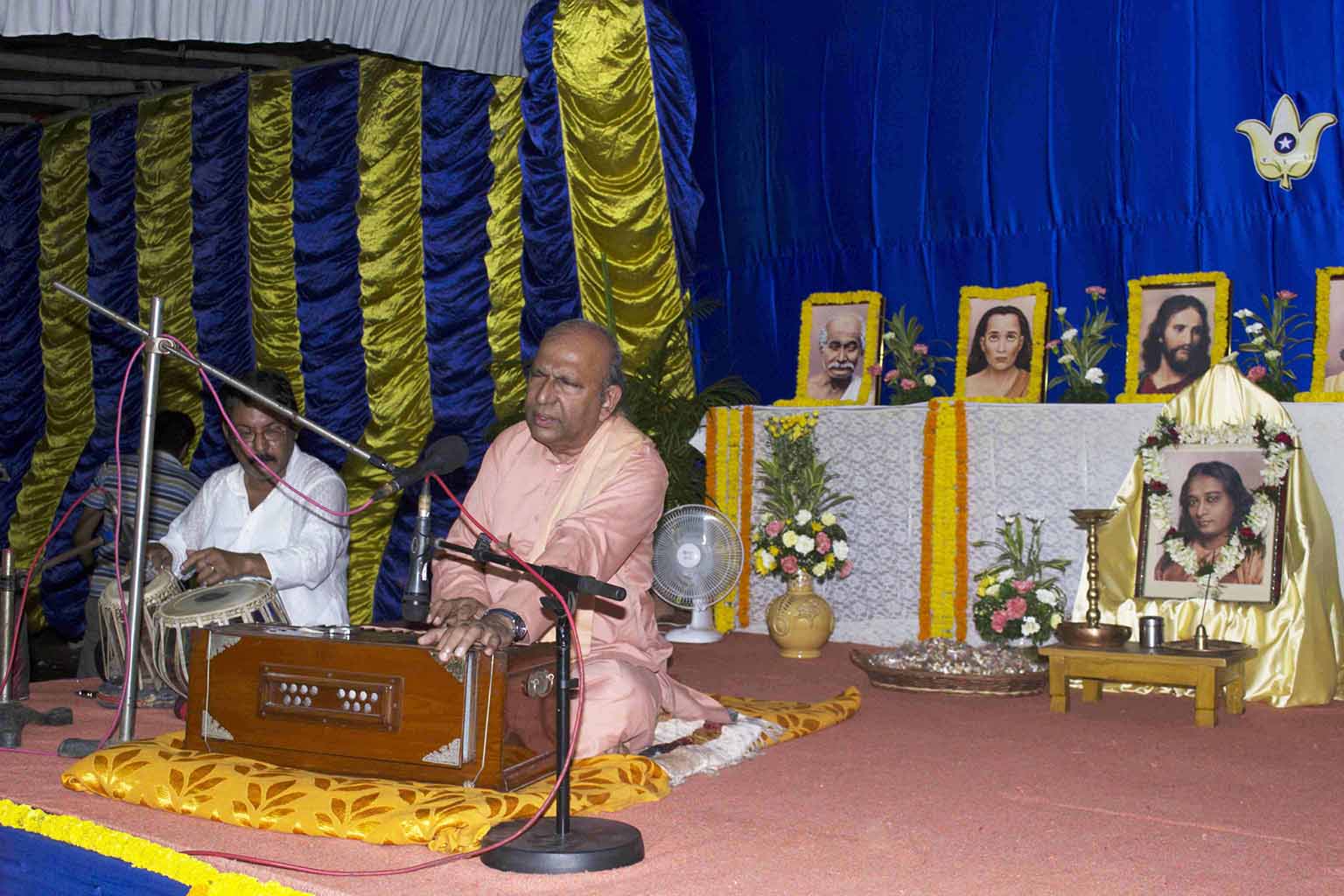 A special program was held at Dakshineswar Ashram on 9th July, 2017, the day of Gurupurnima. At 10 O'clock in the morning the program started with reading of our Sanghmata Sri Sri Mrinalini Mataji's Guru Purnima message by Sw. Amaranandaji. This was soon followed by devotional singing and a brief period of meditation.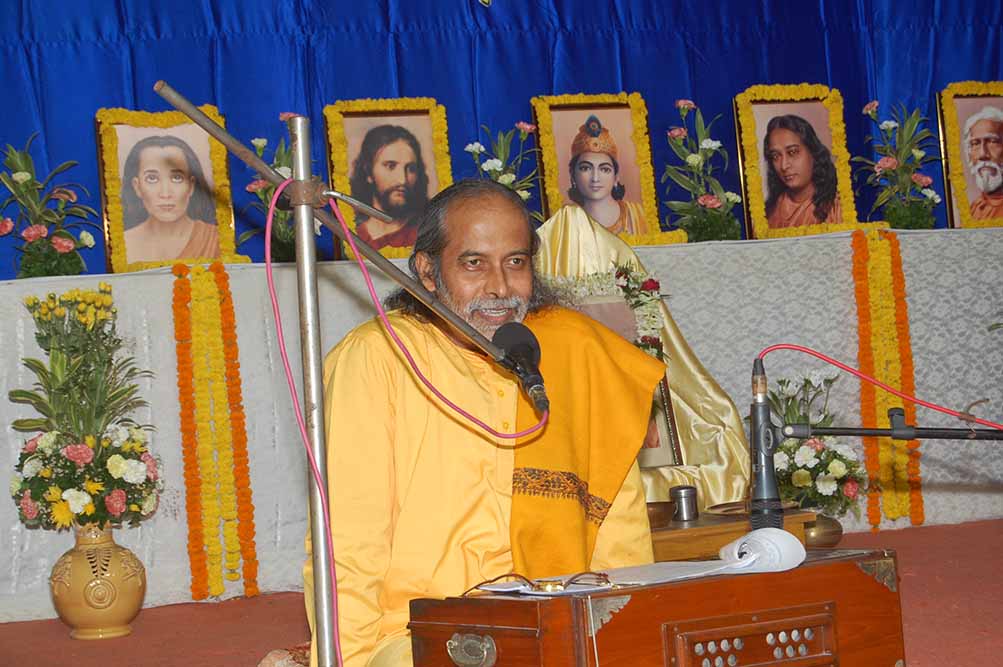 Immediately after that, special Gurupurnima satsanga in Bengali was delivered by Brahmachari Achyutanandaji. After the satsanga, devotees received Prasad from Sw. Amamranandaji and moved towards the dining area for khechuri prasad.
In the afternoon, special kirtan program was held from 2.30 p.m. to 4.00 p.m. in which devotees expressed their heart-felt devotion through bhajans and Guru vandana.

The day-long program was attended by about fifteen hundred devotees who gathered from far and wide to share the blessings and special spiritual vibration of this sacred occasion. The day's program ended with evening meditation followed by pushpanjali.