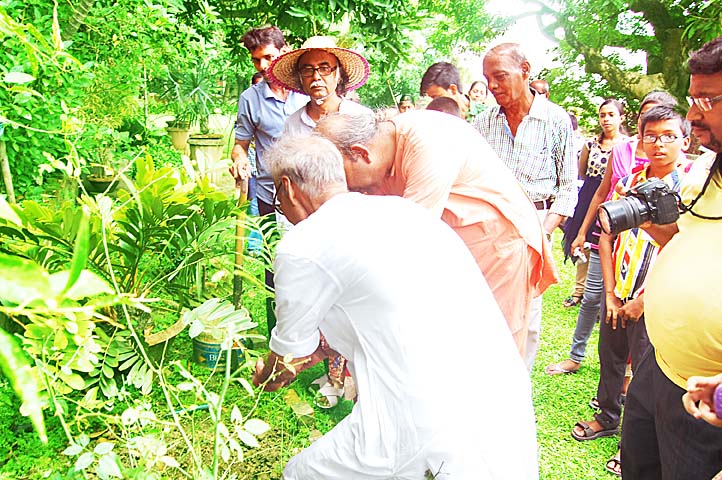 World Environment Day (also called Environment Day) was declared in 1972 by the United Nations General Assembly during the opening of United Nations Conference on the Human Environment. However, this campaign was started and first celebrated on 5th June in 1974 with the theme "Only One Earth". It is celebrated every year based on its annual theme especially declared by the United Nations. This year the theme was "Connecting People to Nature – in the city and on the land, from the poles to the equator".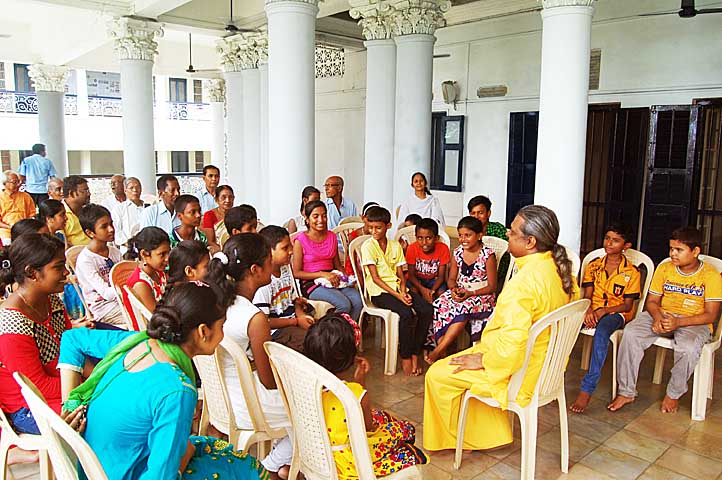 This year YSS also participated in the world wide celebration of the Environment Day. On June 5 at 8:30 a.m members of an NGO: Ariadaha Dakshineswar Nagarik Kalyan Samity came along with children from the vicinity to the Dakshineswar ashram. There were about 50 people including children who participated in the event.
The celebration commenced with planting of an Amla tree by Sw. Amaranandaji in the garden of Dakshineswar ashram followed by children visiting the Dhyana Mandir. The children sat in silence for some time and then they along with other participants were served with lemon juice.
Br. Swarupanandaji conducted a guided meditation for children & participants for some 15-20 minutes followed by Sw. Amaranandaji's few words on "Cleanliness – begins at home" . He also said ,"pick up any paper that you find on the pathway" .To this one of the participant commented, " people would think we are crazy if we do that" then Swamiji replied , "let it be so - we clean our country, our nation, as they do in Singapore and elsewhere. They are not crazy!..."
At the end all participants were given food packets brought by the NGO.