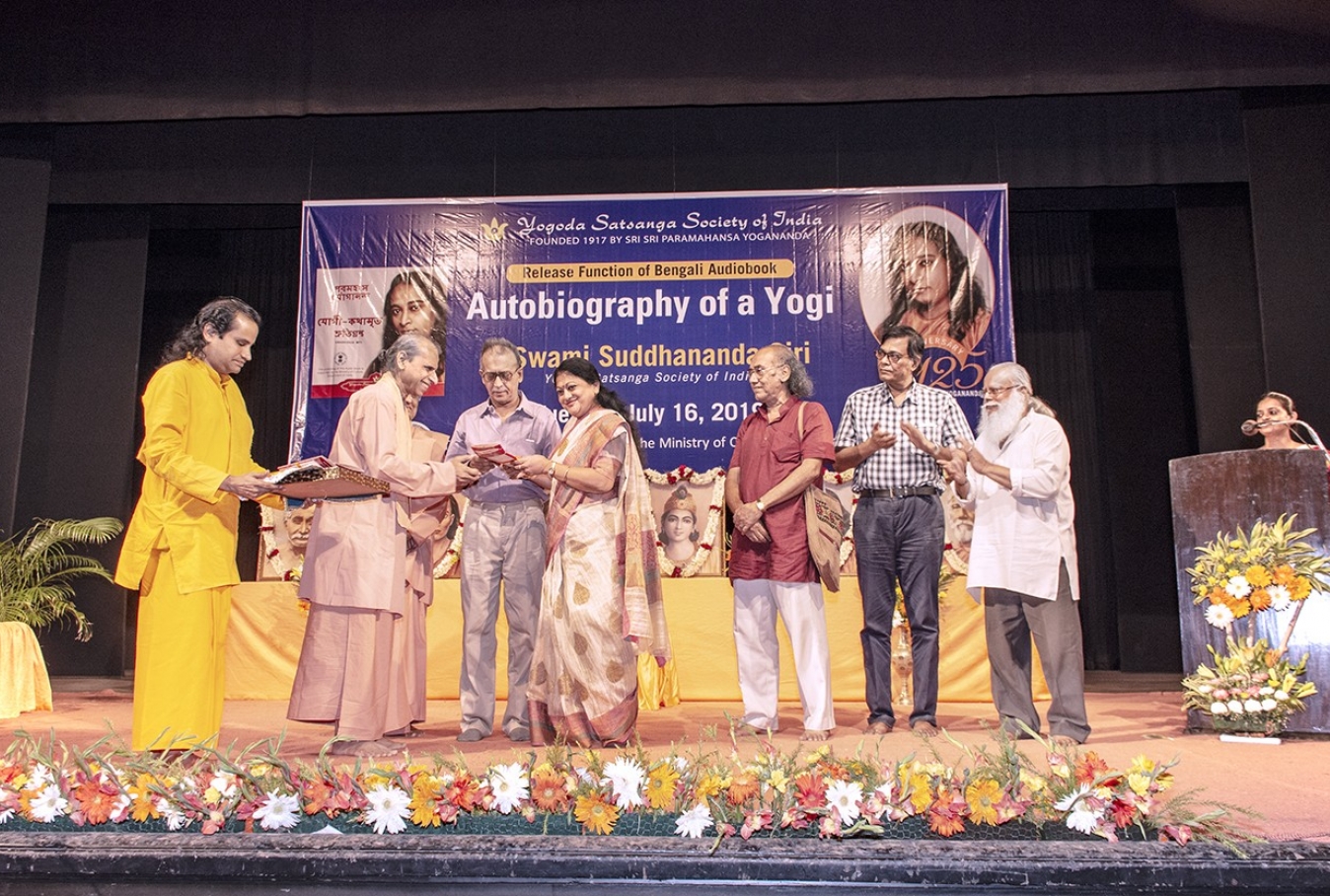 The much-awaited audiobook of the Autobiography of a Yogi in Bengali was released on July 16, 2019 during a YSS programme at Kala Mandir Hall in Kolkata, West Bengal. The occasion of Guru Purnima was commemorated with the release of the audiobook, after a spiritual programme that included chanting and meditation and satsanga by Swami Suddhananda.
The morning programme began with the beautiful rendering of Guruji's cosmic chants by Swami Amarananda, creating a divine atmosphere for the spiritual congregation of devotees and guests. It was followed by a brief guided meditation and visualisation exercises conducted by Swami Suddhananda, beneficial for all including those who were attending the programme for the first time.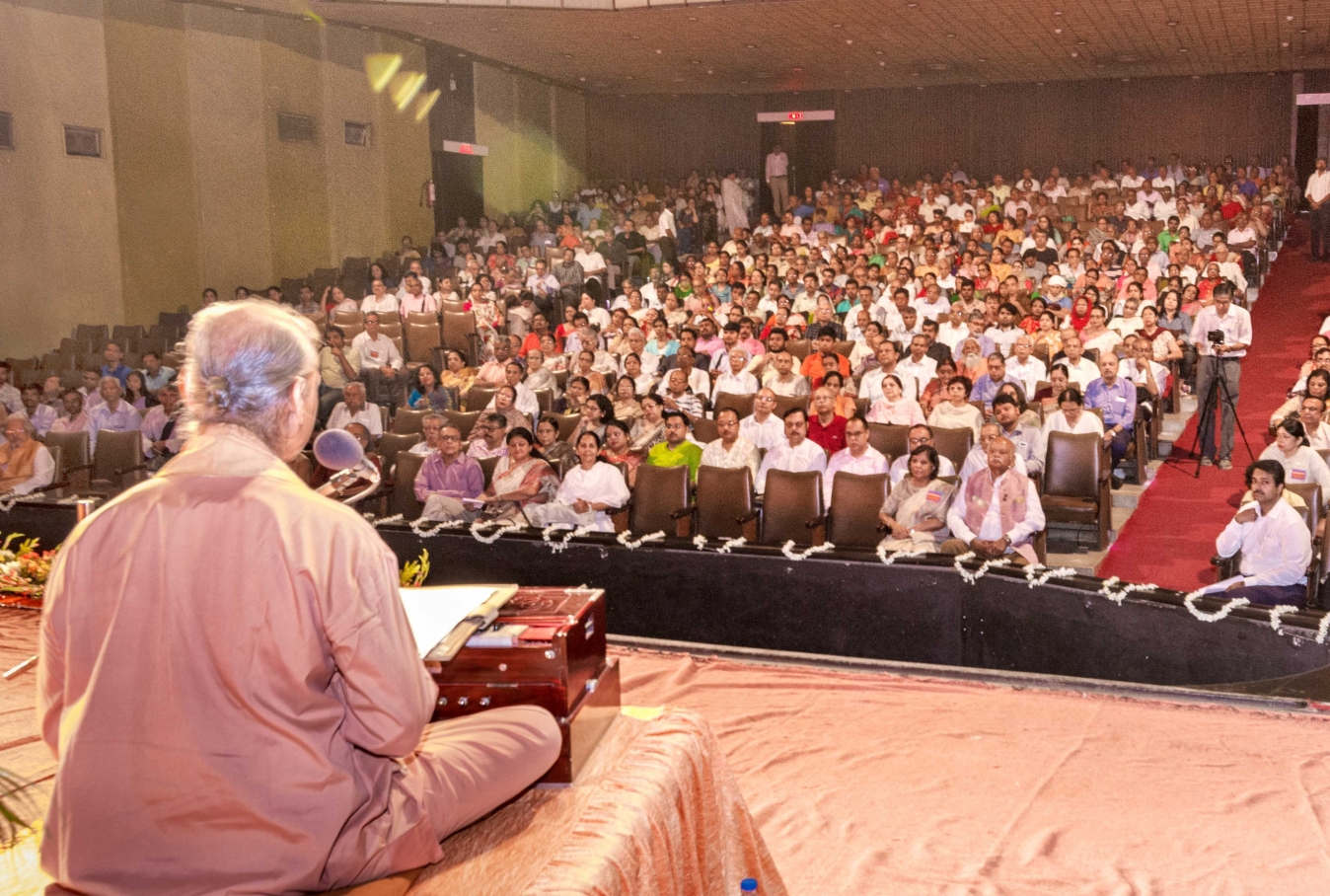 The next part of the programme was a discourse of Swami Suddhananda wherein he explained why avatars like our beloved Guru descended to earth, and how to keep company with our Gurus at all times. It was after several births that the soul attained a human body and again only after several incarnations that the soul starts thinking of returning home – liberation, he said. It is at this stage that the sat guru appears in our lives, giving us a triple blessing – first, to have a human body, second, to have a desire for God, and third, to come in contact with a sat guru.
The satsanga was followed by the release of the audiobook of Autobiography of a Yogi in Bengali.
Swami Nigamananda, as well as a few devotees involved in the production of this work spoke about their experiences. Swami Suddhananda released the book in the presence of the grandson of Yogananda ji's brother Sri Somnath Ghosh and his wife, Smt. Sarita Ghosh – who received the first copies of the audiobook. Swami Nigamananda and other devotees including Sri Sumantra Sengupta, Sri Lalit Mukherjee and Sri Biswajit Mukherjee were present on stage along with them.
At the close of the programme, an excerpt from the book from the chapter 'I meet my Master' was played out for the audience, followed by pushpanjali and prasad distribution.
About the Autobiography of a Yogi Bengali audiobook
Acclaimed the world over as a spiritual treasure, this best-selling classic has inspired millions to embark on their own transforming journey to a new and profoundly fulfilling way of life. All the wisdom, humour, and inspiration of Paramahansa Yogananda's extraordinary life story is unravelled in the immediacy of the spoken word.
Newcomers to the book, as well as those for whom it is a long-treasured companion, will welcome this sensitive and compelling reading by a professional narrator. His subtle dramatization captures the charm of Paramahansa Yogananda's many colourful anecdotes, bringing to vivid life the author's rich tapestry of people, experiences, and events, and his illuminating explorations of life's ultimate mysteries.