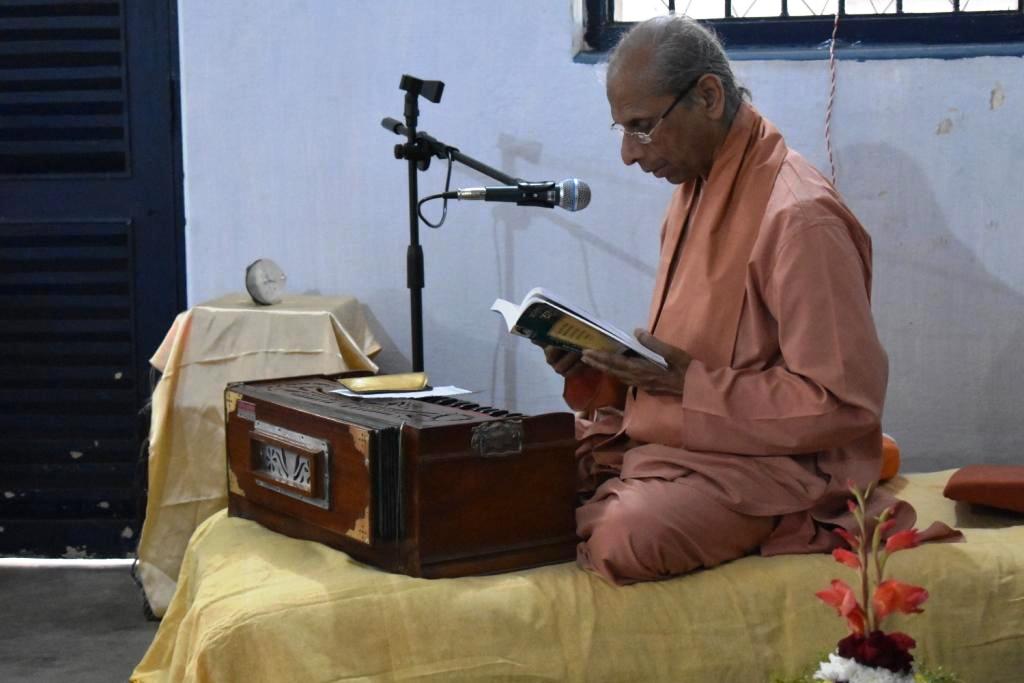 Yogoda Satsanga Dhyana Kendra - Nimpura organized a one-day programme to commemorate Gurudeva Sri Sri Paramahansa Yoganandaji's Janmotsav on February 24, 2019.
At the meditation centre located in Kharagpur in West Midnapore district of West Bengal, Yogoda Satsanga Society of India (YSS) provides charitable educational assistance through Sriyukteswar Avaitanik Shiksha Kendra and Sri Daya Mata Coaching Centre.
On this occasion, the spiritual programme included meditation and satsanga. It was followed by charitable activities. Swami Suddhanandaji and Brahamachari Shreyanandaji were present for the programme. It started with group meditation followed by satsanga by Swami Suddhanandaji. In his discourse, he dwelled on the meaning of Guruji's quote: "Do your best and then relax. Let things go on in a natural way, rather than force them." He narrated an inspiring story from his early life to explain the above ideal.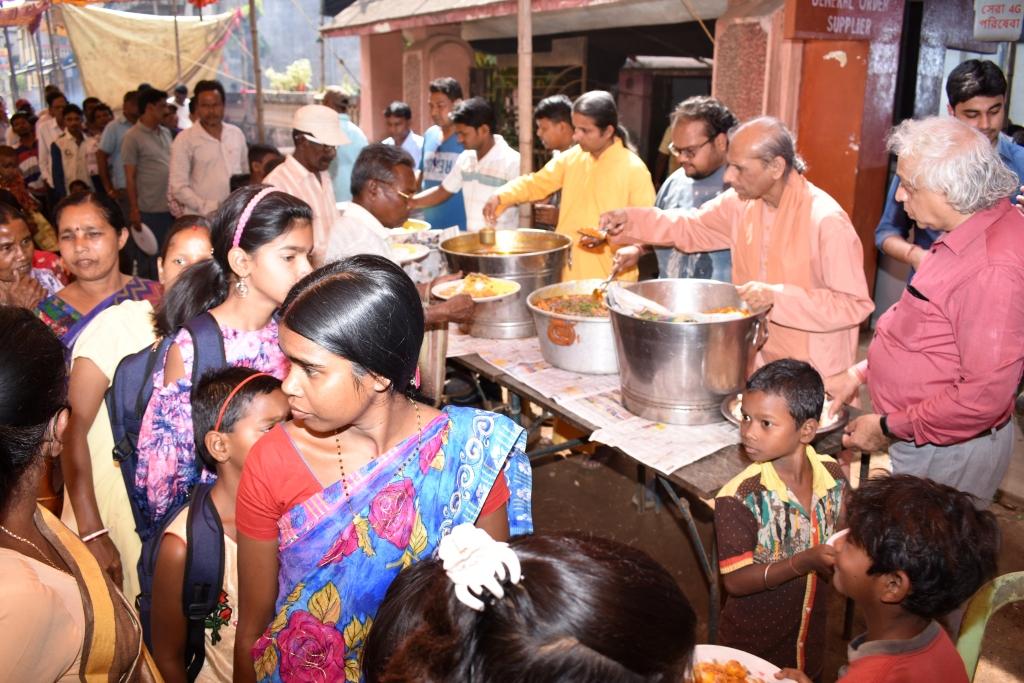 The charity programme which commenced after the satsanga included distribution of school bags and educational materials to the students of Sriyukteswar Avaitanik Shiksha Kendra and Sri Daya Mata Coaching Centre. Traditional Indian clothing (lungis for men and sarees for women) were distributed to the underprivileged, and sports materials were given to students of Pratibandi Punarvasan Kendra, Nimpura.
A free medical camp was also organized on this occasion. More than 100 patients were given medical consultations by two doctors. Medicines were provided to the patients free of cost.
At the end of the function, more than 2000 people were fed in the bhandara.
To view images from the programme, click here.