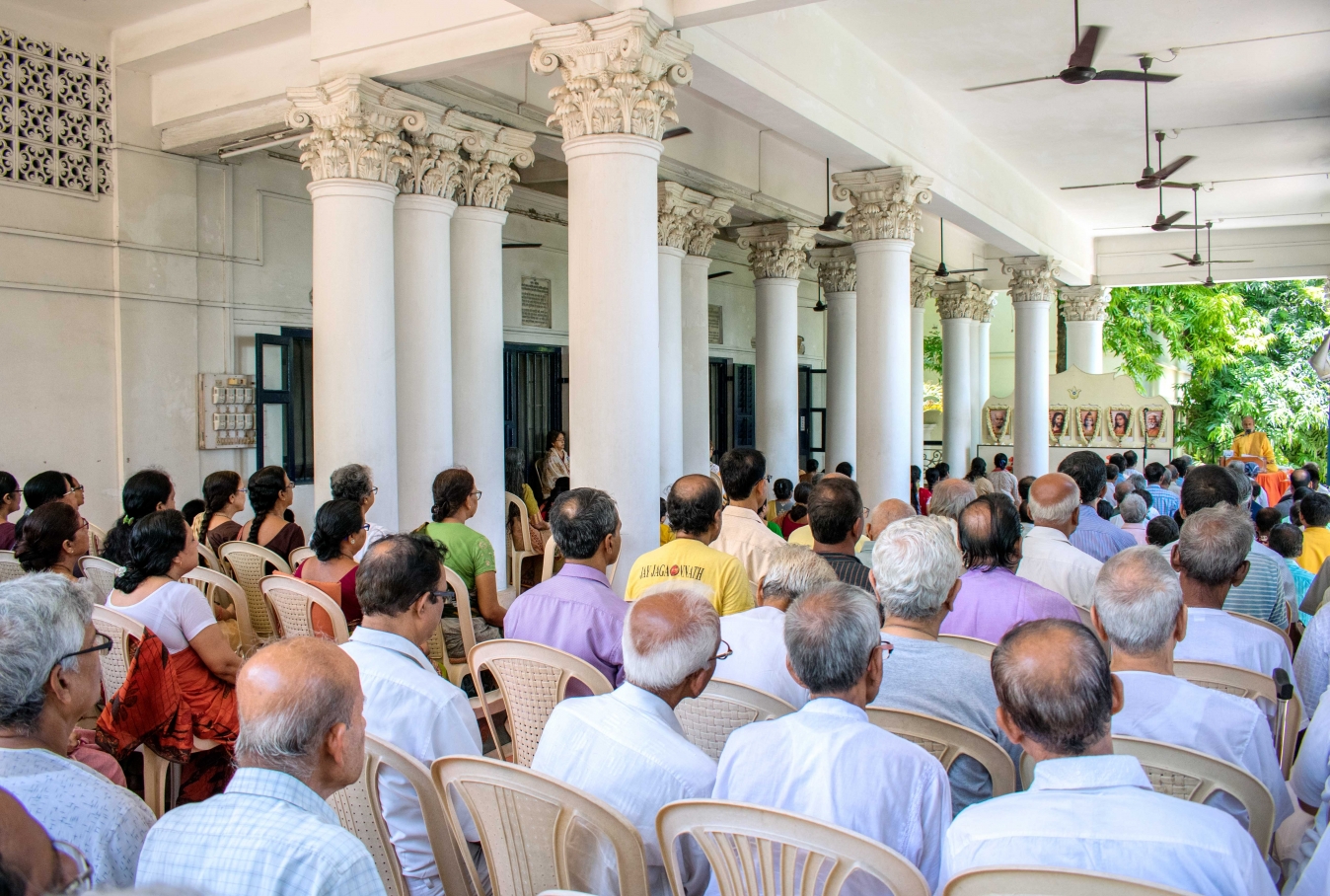 In view of Gurudeva Paramahansa Yogananda's pivotal role in the spread of yoga worldwide, Yogoda Satsanga Society of India (YSS) organizes special programmes annually to commemorate the International Day of Yoga which falls on June 21.
This year too, the 5th International Day of Yoga was celebrated with a special event at the YSS Serampore Kendra and Garpar Kendra, on June 22, 2019.
At Serampore Kendra, Brahmachari Achyutananda spoke on the benefits of yoga practice and also explained various steps of meditation. He also conducted a brief guided meditation, after which a video of a talk by Swami Ishwarananda on yoga-practice was screened to an eager audience.
The programme drew enthusiastic participation from local people who also availed of the promotional offer on YSS publications. .
At the close of the programme, Brahmacharis Achyutanada and Shreyananda inaugurated a water cooler-cum- purifier at Anandalok.
The celebrations of the International Day of Yoga at Garpar Kendra took place on June 22, 2019. The schedule of this evening programme was advertised through banners at the Kendra and flyers were distributed in and around the locality. Several visitors came for the event and registered ahead of the function.
Senior devotees conducted the programme which included a brief introduction, a session of guided meditation followed by the screening of a video talk by Swami Ishwarananda.
The function concluded with healing prayer (which was explained to the gathering) and a closing prayer. The attendees – new and old – appreciated the content of the programme.