A conducted weekend spiritual retreat was organized at YSS Dakshineswar Ashram from February 15-17, 2019.
It was attended by 48 devotees including 15 from outside Kolkata. The theme for the retreat was 'Divine Love.'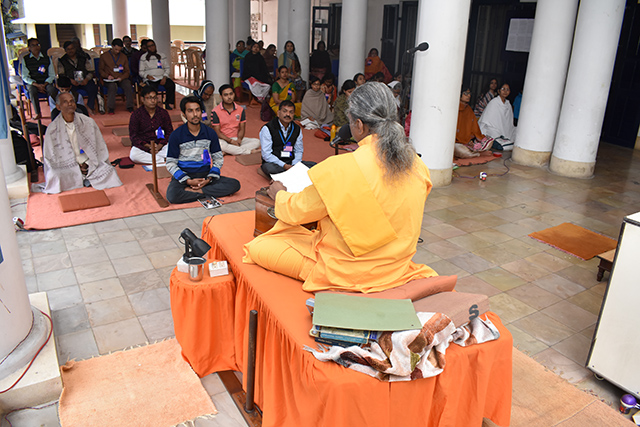 The programme was inaugurated by Brahmachari Achyutanandaji on February 15, 2019. The programme included morning and evening Energization Exercises followed by group meditation, review classes on YSS meditation techniques, satsangas, video shows and bhajans. A half-hour noon meditation session apart from regular morning and evening meditations was also conducted.
Devotees attending the retreat could avail of counselling with monastics during dedicated counselling slots arranged for them to receive guidance related to their sadhana.
The attendees shared that they had thoroughly enjoyed the spiritual residential programme and returned uplifted.
To view images from the retreat, click here.