"In being of spiritual, mental, and material service to others, you will find your own needs fulfilled. As you forget self in service to others, you will find that, without seeking it, your own cup of happiness will be full."
As part of the charitable activities of Yogoda Satsanga Society of India (YSS), a one-day free medical camp was organised at its Dakshineswar Ashram on January 19, 2019.
The camp was inaugurated by Swami Suddhanandaji in the morning when many patients queued up in anticipation.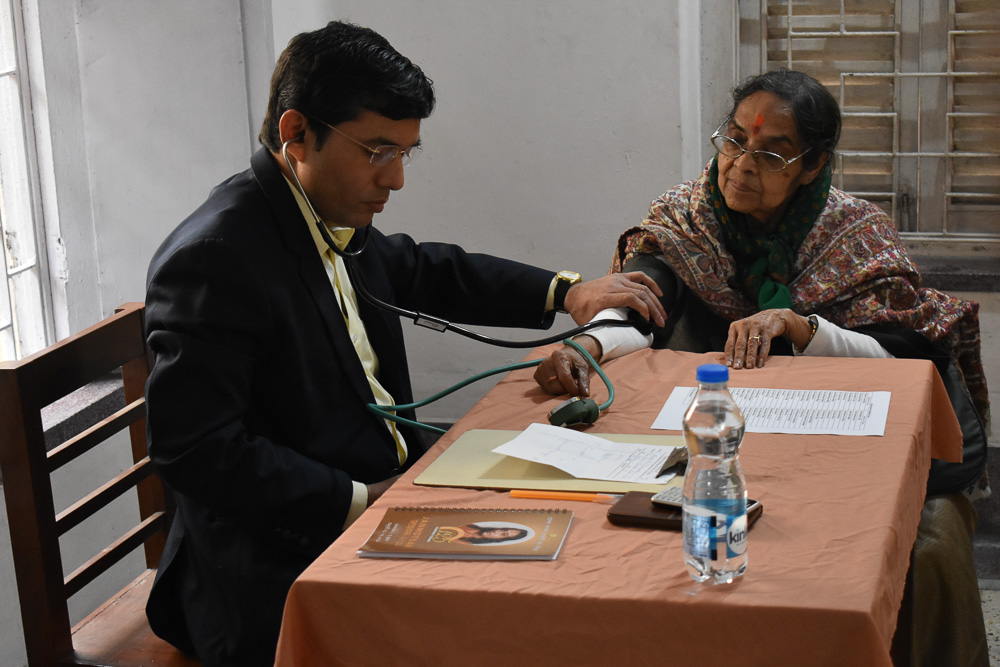 A host of medical services were offered at the charitable camp by specialist doctors, many of whom had come from other cities including New Delhi and Ranchi. The various faculties in which services were offered included Ophthalmology, Paediatrics, Dermatology, Orthopaedics, Gynaecology, Diabetes and General Medicine. Out of the nine doctors who attended to the patients, seven were YSS devotees. Apart from them, there was a team of technicians to carry out the eye test and other check-ups.
About 218 patients were treated during the camp, many of whom got their medical examinations done by at least two or more doctors of different specialisation.
Medicines were given to the patients free of cost. Many patients expressed their satisfaction on the camp and wanted it to be repeated more frequently.
To view the images from the free medical camp, click here.