The Birla Industrial and Technological Museum (BITM), which functions under the aegis of the National Council of Science Museums under the wings of the Ministry of Science and Technology, invited Brahmachari Achyutanandaji, monastic in-charge of the Dakshineswar Ashram of Yogoda Satsanga Society of India (YSS) to deliver a keynote address in the International Yoga Day celebrations organized by them on June 21, 2018, at Kolkata. The topic of the talk was 'Yoga – Union of Science and Religion'.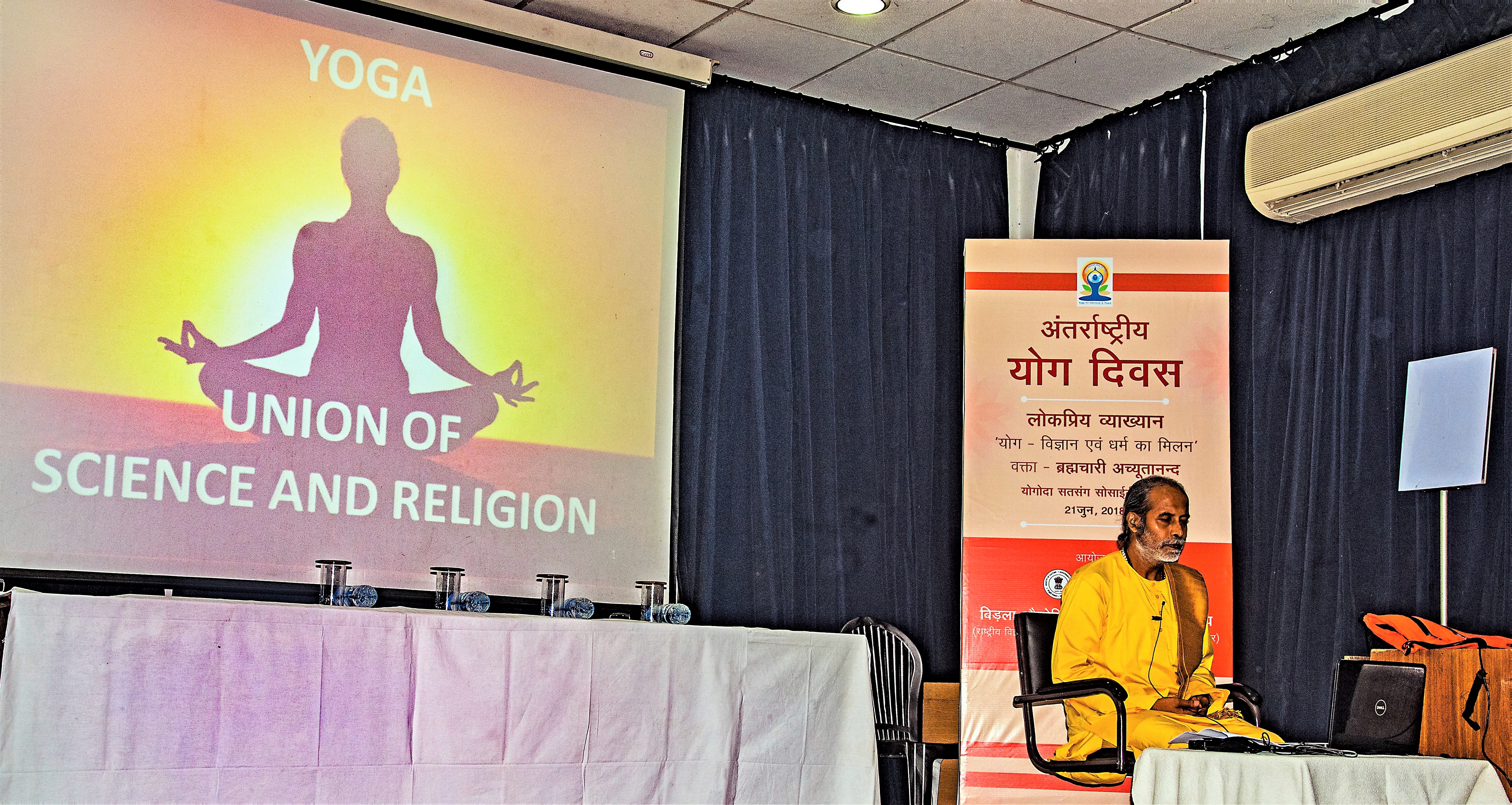 In his profound and deeply enlightening talk, Achyutanandaji dwelt at length on the misconceptions about religion propagated over the ages through certain ill-informed people and agencies who surprisingly displayed an utter lack of the honest and impartial spirit of enquiry, which is the bedrock of science. In their concerted effort to label religion disparagingly they failed to understand that in their ridiculous endeavour to demean religion, they themselves were totally contradicting the fundamentals of scientific enquiry.
In the midst of such chaos and confusion, there were nevertheless sane voices raised by wise and profound scientists such as Albert Einstein and the later breed of quantum physicists who ceaselessly went on to emphasize the concept unified field, postulating that there is a definite synchronicity in the universe and stating that the whole cosmos, in fact, functions as a hologram.
This is exactly what has been stated by Gurudeva Sri Sri Paramahansa Yogananda in his teachings. Quoting liberally from Gurudeva's writings, Brahmachari Achyutanandaji elucidated that the same entity existing in the rising sun of the morning was also present in the worshipping devotee who offered his oblations to the fiery Spirit, seeking and yearning to be one with that Infinite Spirit. In his ceaseless perseverance, the devotee finally goes beyond the limitations of his mortal physical body and realizes his true nature as life energy and consciousness manifesting from that One Eternal Spirit.
Indeed, the word "consciousness" which was held as taboo by medieval science, and which was always the fundamental essence of Vedantic teachings, is today regarded by many scientists as the binding and unifying force of the universe.
Brahmachariji concluded that the so-called "scientific temper and spirit of enquiry" has always been an integral part of religion throughout the ages, but with the focus and attention drawn inwards and not mere outward concentration on sense data as propagated by traditional science.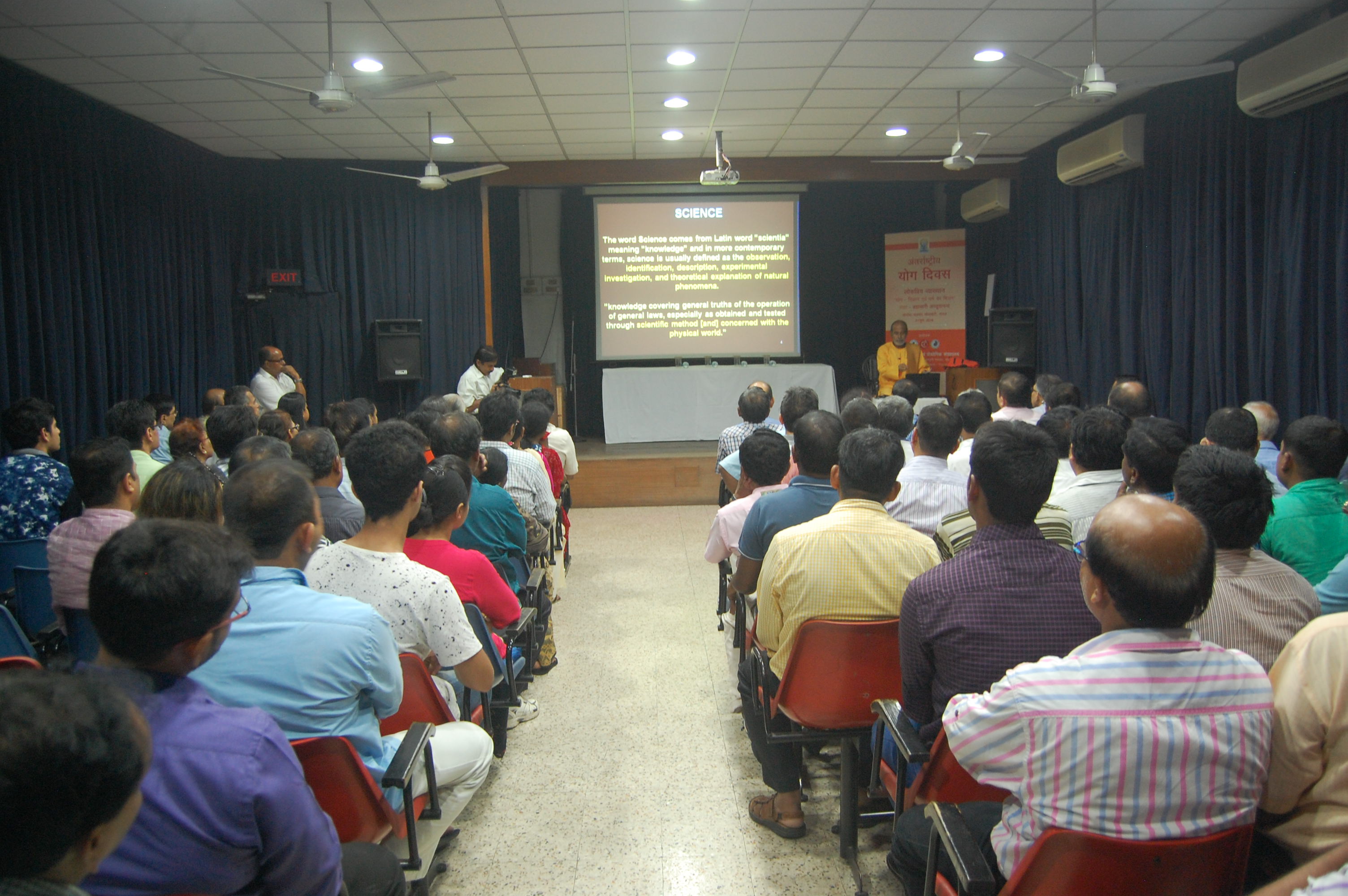 The talk was well attended by around 150 people in the BITM auditorium, including the Director of BITM, Kolkata Dr E. Islam, and Sri Goutam Seal, Technical Officer, who sat riveted to their seats in rapt attention throughout the address.
To view images, click here.